Posted by Sarah in science.
Tags: apod, climate, weather
add a comment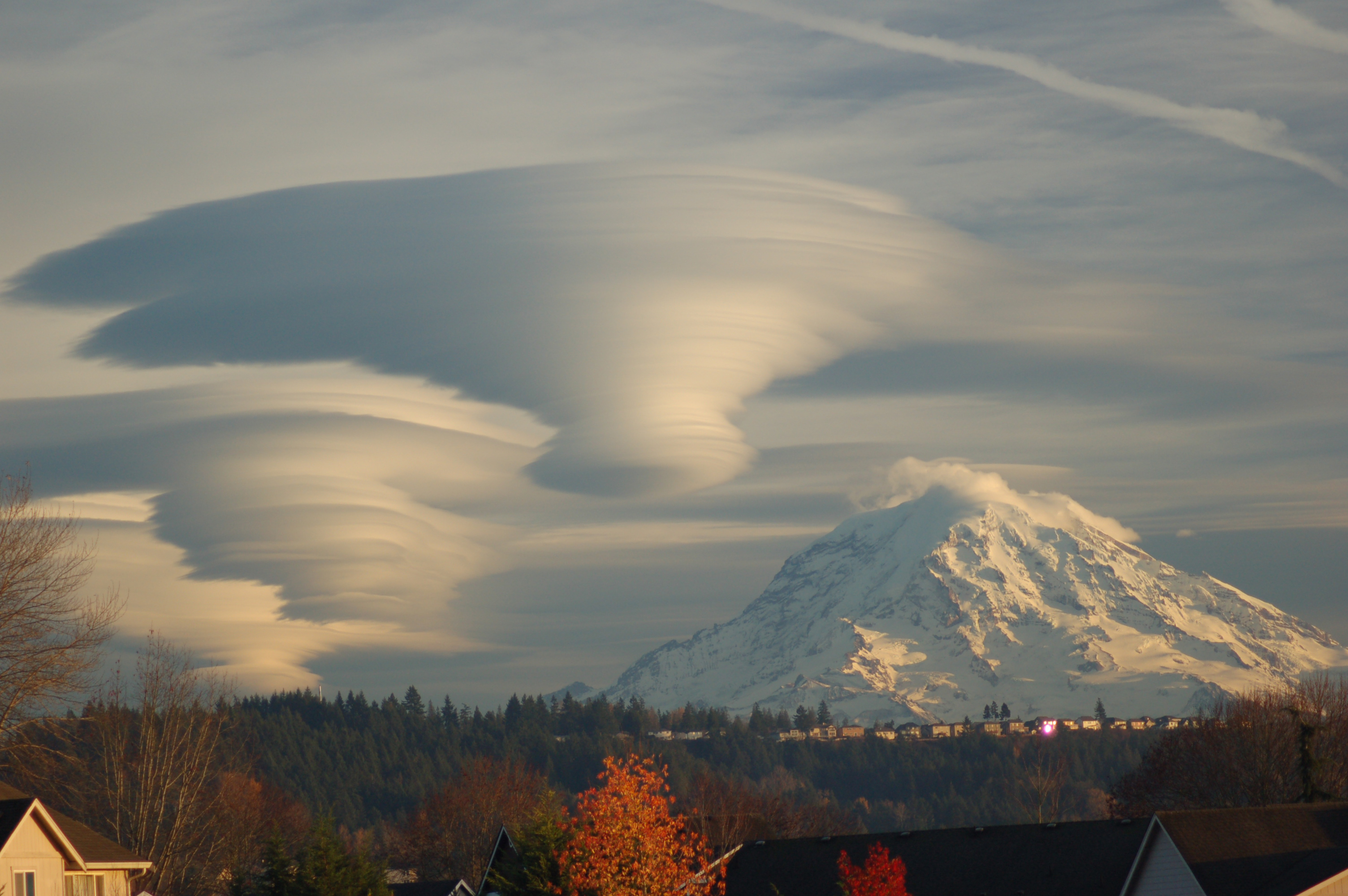 This picture fits into my Venn diagram of "cool weather phenomena" and "the fluffy theme I've got going on today". Stacked lenticular clouds these are called, acoording to APOD, and they occure near mountain tops where moist air is forced to flow upwards instead of spread horizontally. The mountain in question here is Mt Rainier in Washington, USA. More very cool pictures of lenticular clouds here.
Image credit: Tim Thompson